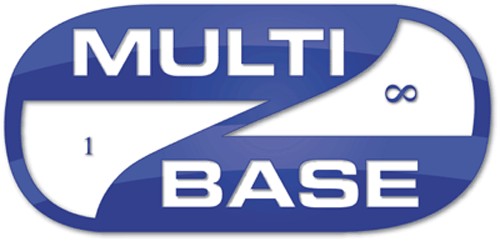 Multibase Asbestos Bulk Lab
Telephone Number: 0345 459 0001 Email:
[email protected]

Key points:

1.Historic Records

2.Data Verification

3.Security and passwords

4.Reports and Printing

7.Invoicing

6.Use over a Network

7.Touch screen

8. Bar code reader












The Multibase Bulk Sampling Laboratory database system is designed to securely record historic sampling data for laboratories.





Bulk Lab Software
1. Historic Records: Stores full historic records of clients, sites, batches and fibre analysis. The built in search facility allows any record to be found instantly, searches can be carried out for a client or site name, post code, sample number or asbestos type etc.

2. Data Verification: The system automatically checks that the data is entered correctly. For example, if Amosite is selected the program checks the Morphology is set to Straight Rod, the RI Index is set to 1.670, the Sign of Elongation is Length Slow, Birefringence is set to Yes, Pleochroism is set to No etc..

3. Security and passwords: The system contains two levels of password protection, one for management which is required when printing financial reports and entering analyst details, the other password is for each analyst and used when entering fibre details.

4. Designed for use in the laboratory: The system is designed for use in a laboratory where available workspace is usually limited. Data can be entered using a *touch sensitive monitor* and *bar code reader* no keyboard or mouse are required. Simply scan the sample with the bar code reader, the program automatically selects the correct sample, then enter the fibre analysis data using the selection boxes on the touch sensitive monitor.


Need help? We would be happy to remotely install the program
and demonstrate its use without the need for a visit.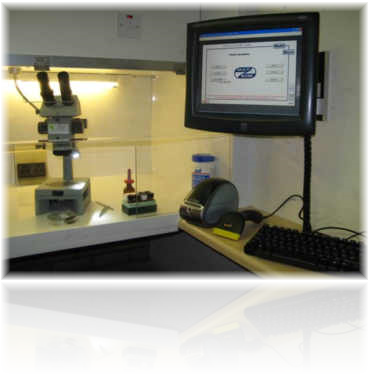 5. Reports and Printing: The Bulk Certificate can be printed or generated into a PDF file, ready to be emailed to the client by clicking a single button. Reports can be generated that show financial details over a period of time. The Analyst report shows all fibres entered for a selected time period along with the client, site, batch details, which fibres passed the built in system accuracy tests and how many samples were entered within the 24 hour period. Should the recommended 24 hour limited be exceeded the system displays a list of samples that have been subject to additional quality control procedures.

6. Invoicing: A summary list can be printed showing which samples make up the content of an invoice. Batches of samples can automatically be added to an invoice by clicking a single button.

7. Use over a Network: The program can be used over a network on as many PC's as required. Usually staff enter client, site and batch details on one PC. At the same time fibres are being entered in the laboratory using a 2nd PC and the management are running financial and quality control reports on a third PC.